Early Years Program
Our Toddler Program, for ages two to three years, provides an individualized and developmentally-appropriate program that is designed to enhance each child's natural love of learning, independence, and self-discipline. Our approach promotes and optimizes the intellectual, emotional, physical, and social development of each child.
Early Years Environment
Central to the Montessori philosophy is the notion that young children possess an innate drive to explore and learn about their world through systematically and purposefully investigating their environment.
Our carefully designed environment and Montessori materials cultivate the toddler's curious and independent nature, supporting their intrinsic quest for autonomy.
With a toddler-sized environment and specialized Montessori materials, our classroom environment speaks to the child's need for discovery. The quintessential toddler questions of "What is this, what does it do, and how can I use it?" are answered as they manipulate the various materials.
Just as relevant to the classroom design, our school has enhanced our natural outdoor environment to provide the children with a free-flowing indoor / outdoor experience to further their explorations.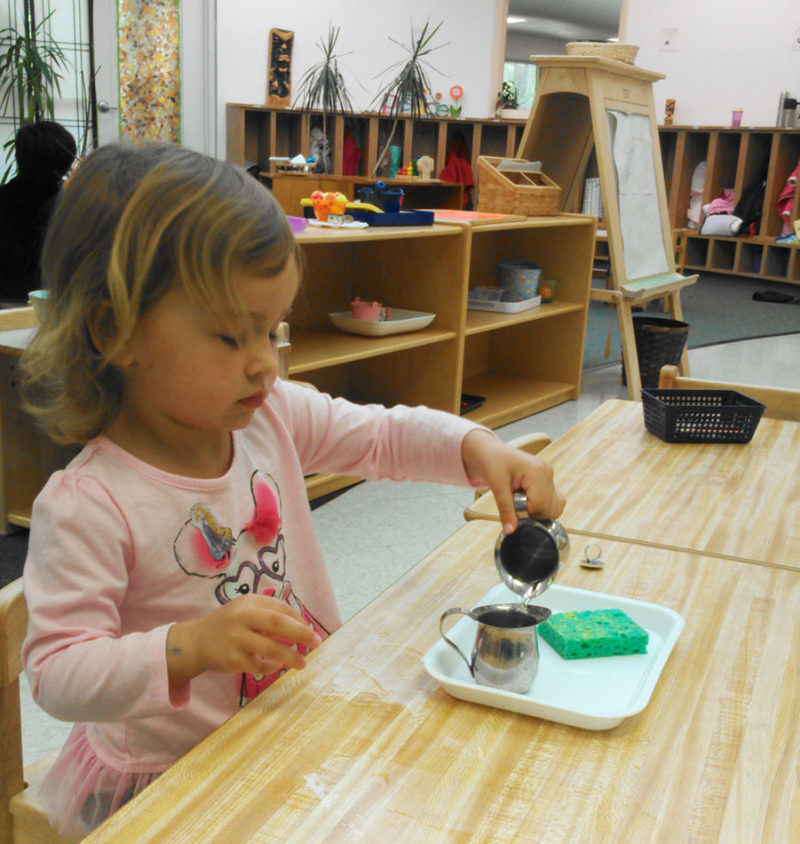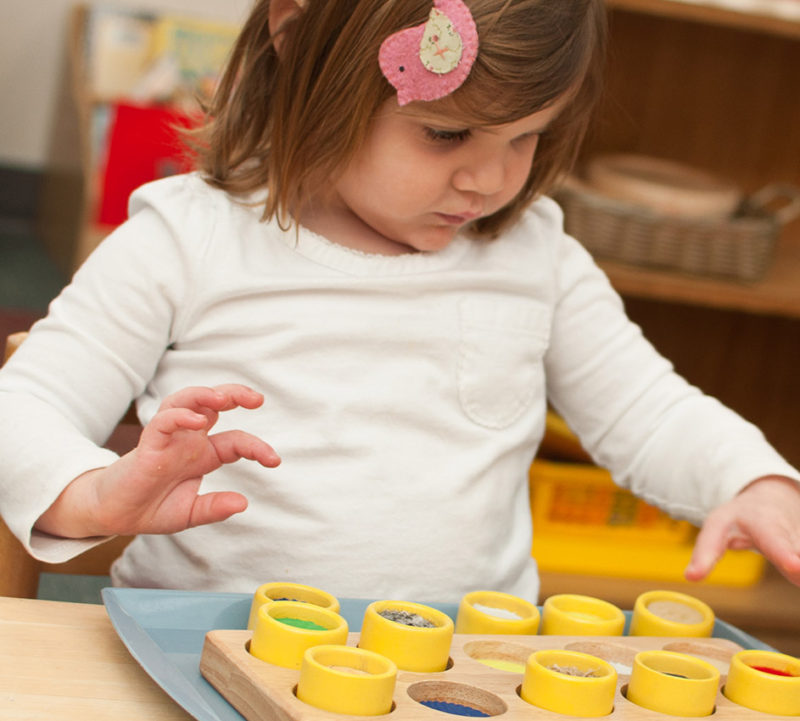 Program Goals
Just prior to two years of age, children begin making great strides toward independence. Children of this age must orient themselves in an unfamiliar world and establish a sense of trust in their surroundings. They need stimulation, logical limits, flexibility, and support.
Language Development

Grace and Courtesy

Number Sense

Practical Life Including Potty Training

Development of Social and Emotional Skills

Preschool Preparation

Music and Movement