The New School is a private Montessori school located in Holly Springs serving children from infancy through eighth grade.
Our experienced and caring teachers create a nurturing, enriching, and engaging environment that guides each child toward reaching their fullest potential. Through their dedication, training, and passion for education, our teachers are the driving force behind our students' success.
As an associate member of the American Montessori Society, the school adheres to the basic tenets of the Montessori philosophy. At the same time, we recognize that our children will need the skills to embrace an ever-changing and complex world. Consequently, our curriculum and approach are continually evolving to incorporate other evidence-based pedagogical and learning theories.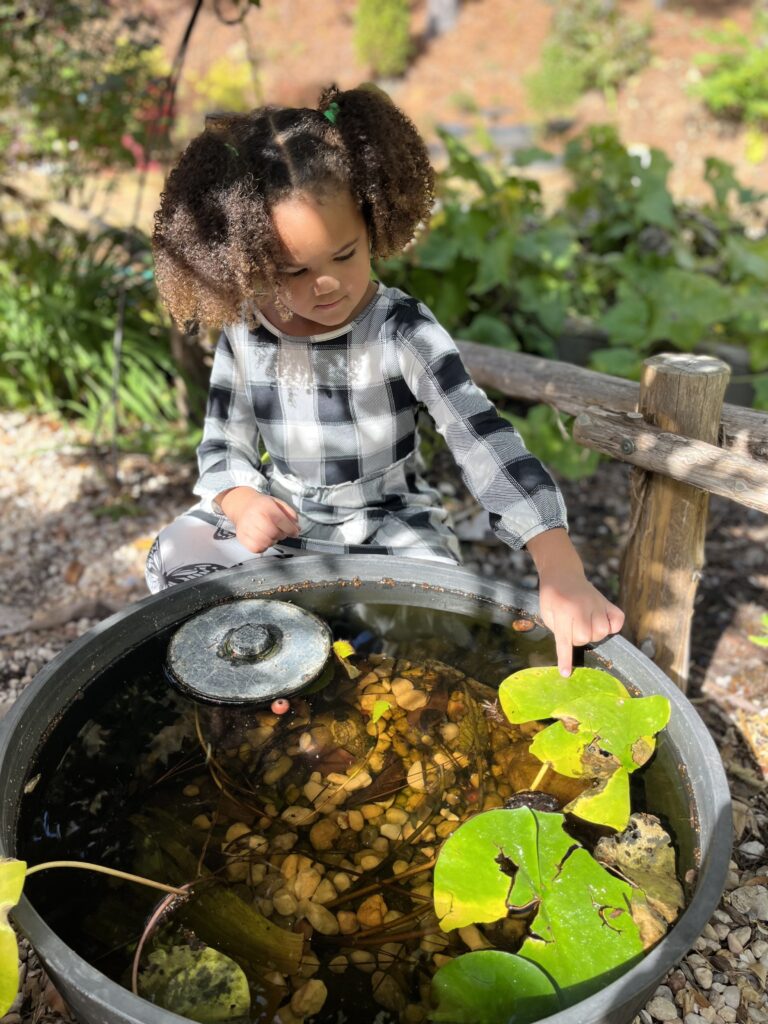 Enrolling our daughter at The New School was one of the best parenting decisions we've ever made. We knew what we wanted for her when it came to her education: a school that would foster independence, creativity, and love of learning, and provide a warm and nurturing environment.

We visited many schools, both Montessori and traditional, as we researched the educational path we wanted for our children, and it was immediately obvious to us that the opportunities, quality of teaching, and resources available at TNS were unique and exactly what we were looking for. We love TNS!
We started at TNS in November 2013 and our experiences have been great. The teachers we have encountered at each education level have taken the time to understand our child and evaluate the optimal approaches for motivating her to learn.

Each child is different and requires different methods for educating them. For this reason, we are very happy that Sofia is not only in Montessori-based education but specifically at TNS.
The teaching staff is AMAZING! They are compassionate, understanding and inspirational. Every year I'm blown away by the progress my children make. Whether it's toilet training, learning division, or contemplating quantum mechanics, across the board the teachers know just how to get the greatest performance out of each child.

At the same time, the children are never shamed, discouraged or falling behind when they are slower to learn a concept; the children aren't even aware of any differences.
The education is excellent, and the method is perfect for creating an independent, self-thinking child. The environment is a caring small community of teachers and students that take the time to nurture and care for each other.

I send my child to The New School with the confidence that she will continue to love learning and enjoy going to school with friends and teachers that will positively influence her future.
Our boys' days typically start with a smile and a hug and a friendly hello from teachers who know my and my husband's first names. The days are run smoothly and the classrooms are led by skillful, loving, attentive teachers who know how to maintain calm order while meeting the individual needs of all children in their care.

Then the magic begins! Our children are developing a love of learning while simultaneously excelling above grade level in all subjects!
"An education capable of saving humanity is no small undertaking; it involves the spiritual development of man, the enhancement of his value as an individual, and the preparation of young people to understand the times in which they live." ~ Maria Montessori