About The New School
Overview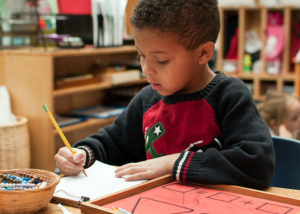 Established in 1984, The New School is the leading private elementary school in Holly Springs, North Carolina. We are a non-sectarian, private Montessori school serving children from six weeks through eighth grade.
As an associate member of the American Montessori Society, the school adheres to the basic tenets of the Montessori philosophy in all of our programs. Our emphasis is to ensure the highest quality experience by embracing each student as an individual, and as such, to construct a personalized program that meets the unique needs of all children in our school.
As we celebrate over 30 years of providing an exceptional learning experience to our students, our community has continued to grow, and we are now in our next phase of growth with plans of establishing a second location and expanding our middle school.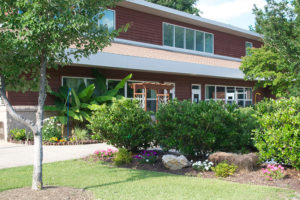 Our School
Connecting students to the nature around them is an integral part of our program. Because the school is located on over eleven acres of wooded land, we are able to provide exceptional outdoor areas for the children to enjoy. In addition to a variety of wooded nature trails that exist on the property, each classroom also has access to its own outdoor garden. Our elementary classrooms also have additional gardening space courtesy of the amazing work of the students in our Montessori Adolescent Program. Plans to create more raised beds and construct a greenhouse are also in the works. Additionally, there is also plenty of space on our fenced younger children's playground and a large play area for our elementary and middle school students.
The school building was purposefully designed to provide spacious classrooms with natural lighting via skylights. Most of our young children's classrooms are also equipped with observations booths with one-way mirrors for parents to enjoy watching their children at work without being seen.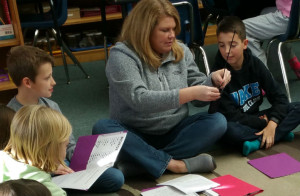 Our Teachers
Our experienced and caring teachers are at the heart of our success. All of our teaching teams share a common goal to serve in the best interest of each child. Their dedication, training, and passion for teaching is reflected in our reputation of offering a truly individualized and nurturing program.
All lead teachers are certified through either the American Montessori Society or other international Montessori agencies. Most have many years of experience and have been with the school for several years.