Atlas Nomads, Salt and Pepper, and Alsies Ice Cream all made a tasty appearance at Harold D. Ritter Park the first Saturday of November. The occasion? The 2023 TNS Fall Fest!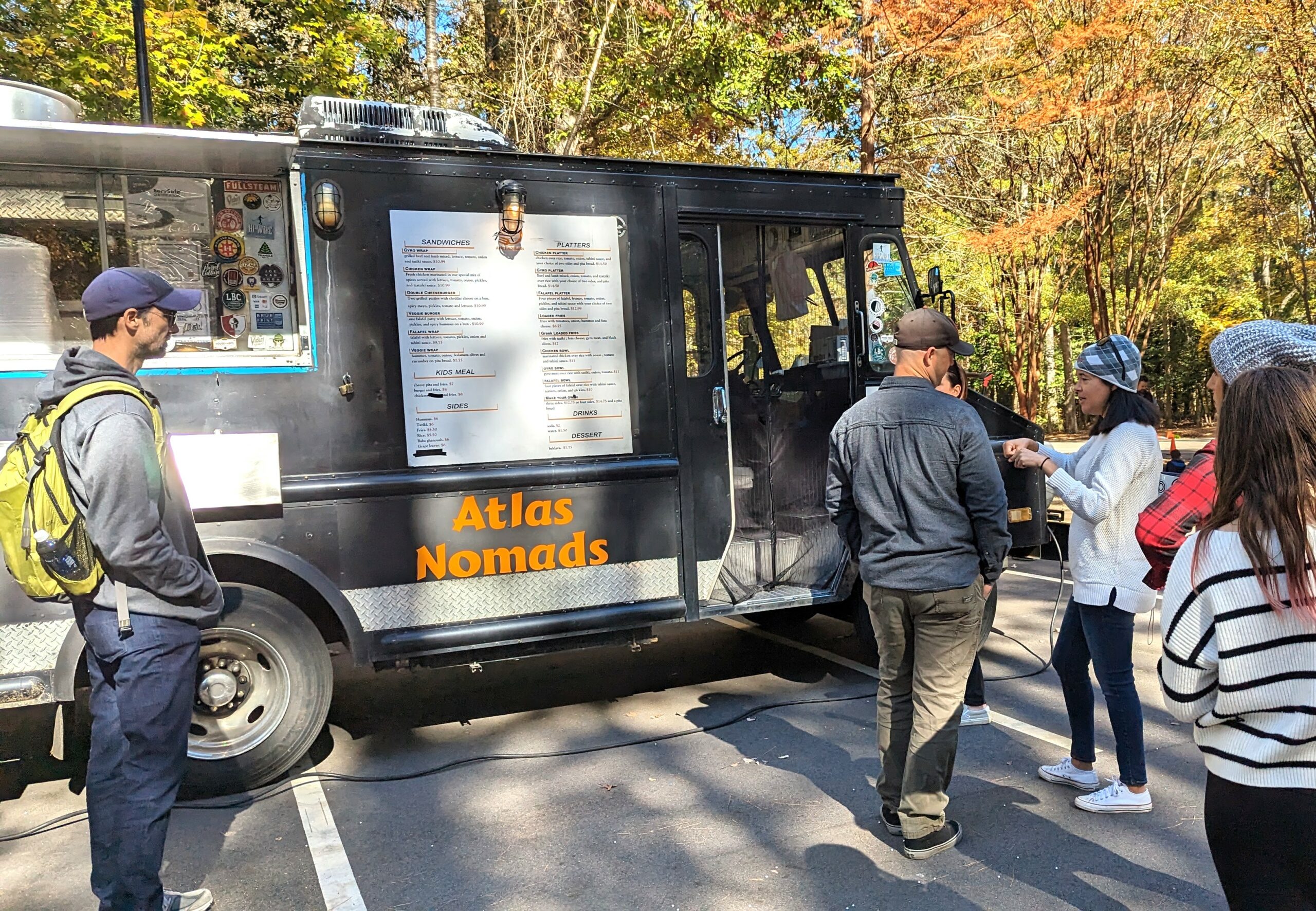 These fun food trucks were on hand to provide lunch for the families and staff in attendance this beautiful fall day, while Mr. Fantastic (magician extraordinaire) and the Purebred Mutts Band  both entertained with jaw-dropping illusions and toe-tapping tunes.
The TNS Student Council held a crafty acorn-necklace workshop, and our middle school students set up a MAP Market table brimming with homemade edibles, wearables, and collectables just in time for gift-giving.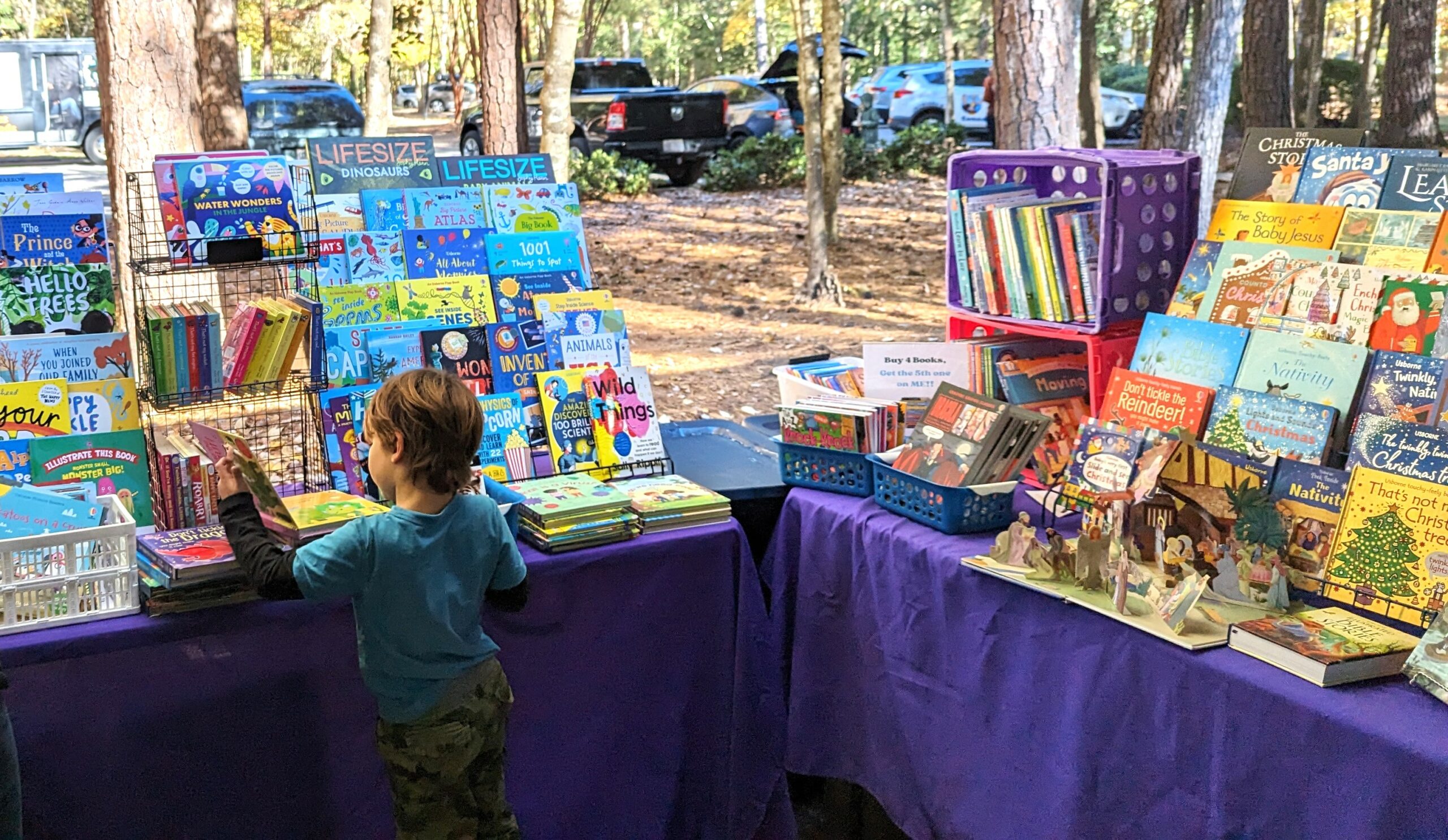 Books about science wonders and holiday tales were offered,  enticing all book-loving readers who stopped by to browse.
And, of course, we can't forget the Moonbounce adventures and field games that kept folks hopping when they weren't on the dance floor. Old friends made new friends, shared good vittles, enjoyed a great show, and all in all, had a totally refreshing afternoon at the park!