Family Farms seem to be the theme for some of our Children's House adventure seekers this fall season. Our CH4 group went to Naylor Family Farms in Fuquay Varina. This pumpkin patch was a hit, especially the semi-spooky hayride to reach it! But so was the corn maze, mega tube slides, and corn bins. They also had a couple of food trucks and a gift shop with frozen cider, red hot dogs, and homemade ice cream. Oh, and of course, the farm animal friends!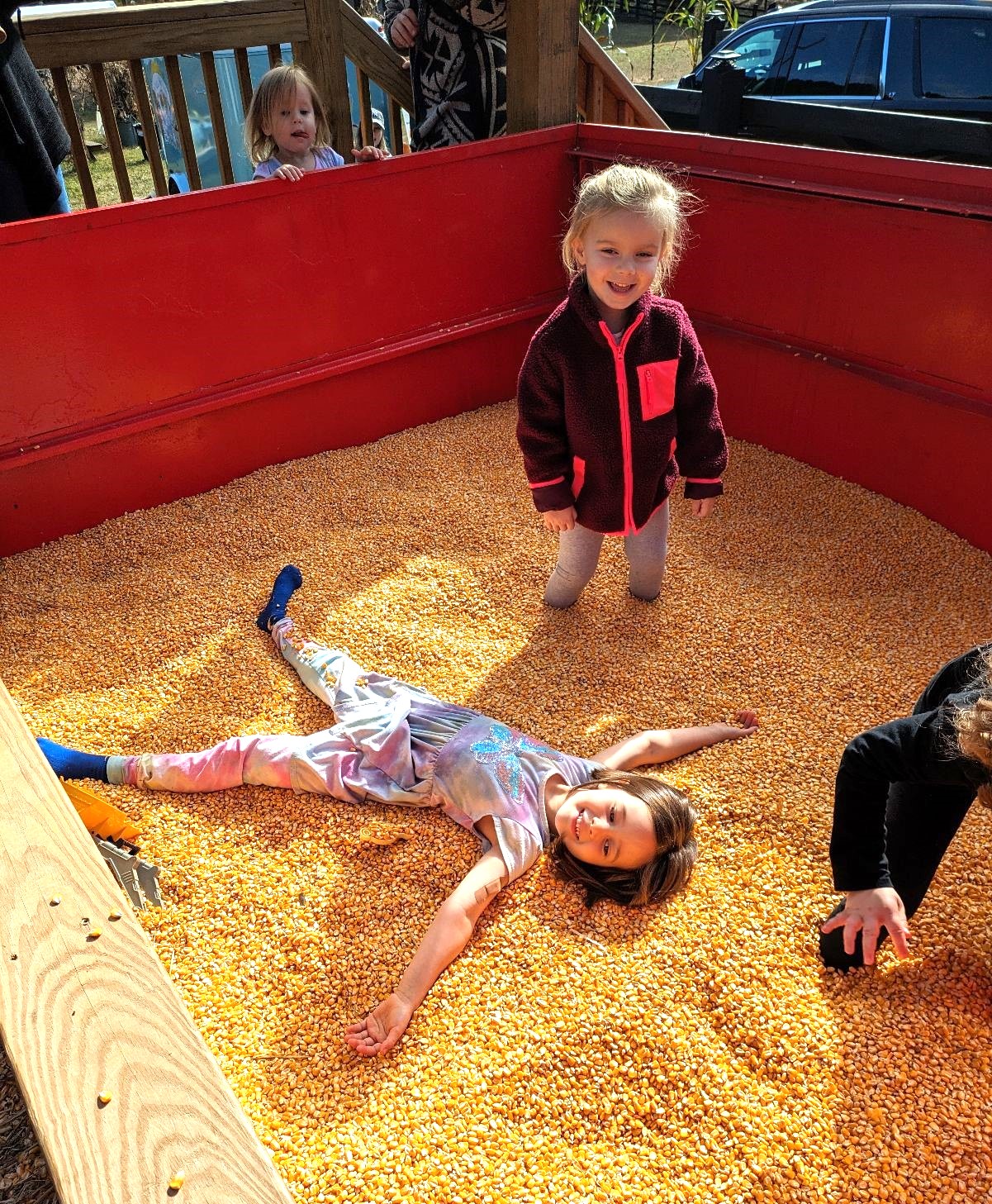 It was Hidwell Family Farms in Apex for CH2, aptly named due to its location down a dirt road off of Blaney Franks Road. Their farm tours introduced the littles to ducks, chickens, sheep, goats, horses, barn cats, and more. Even two special alpaca friends called Brownie and Loki. But not much could beat petting bunnies or the compelling draw of the corn pit!
Hidwell has an open pumpkin patch right now, with apple cider, corn husk decor, and mums in their gift shop. And there are fresh eggs from their own chickens available, too. You can even try to find your way through their spooky corn maze (or is that a "maize maze?? : ). When (or if) you reach the end, you'll find your treat!
If there's a kernel of truth to be told here, these girls had quite a corny experience of their own!