We are happy to announce that the school has joined the Little Free Library movement that is sweeping the nation. Our Montessori Adolescent Program (MAP) has spearheaded this project and is planning an opening ceremony during our Spring Picnic on Saturday, April 25th.
The idea behind these libraries is simple. Little Free Libraries are just what their name implies; they're a place where people can take a book or leave a book, with no library cards, due dates or fines. Take a book, keep a book, leave a book!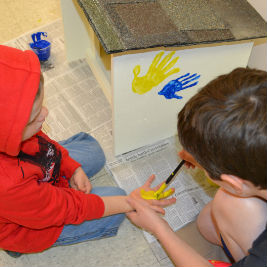 Our MAP students had a lot of fun planning, designing, and constructing these libraries with the help of some of our younger students who were quite happy to lend their hands for hand-prints. They have already built two of these "Little Libraries" and will be installing them at the front of the school very soon. One of the libraries will be for Children's House, and one for Elementary and Adolescent level students.
Over the next few weeks, the MAP students will be collecting book donations to get their libraries started and will also host a Book Swap in the MAP classroom during the Spring Picnic. There will be snacks for sale to help offset the materials for the Little Free Libraries themselves. Students will also be available to tell you about our Subway Lunch program and to show you the work we've been doing on the grounds around our new classroom.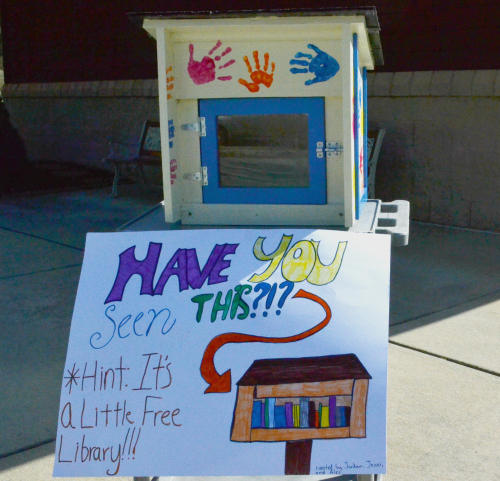 How to Donate Books
We will be collecting book donations this coming week and next week (the weeks of the the 6th and the 13th). There are three ways to donate:
1. MAP students will be standing by to receive books at both morning and afternoon carpools.
2. You may bring books directly to the MAP classroom.
3. There will be a book donation box in the hallway near the big red dot.
We hope you enjoy our Little Free Libraries!